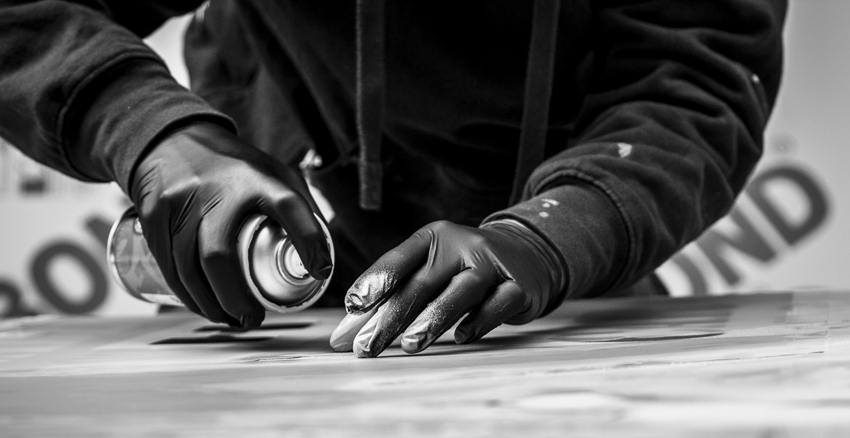 About
Heurk was born in Tanzania in 1969. He began his artist career
trough photography to quickly move on stencil technique.
Discreet in nature but recognizable by his long hair, Heurk likes
to travel the world inspiring everyday scenes to deliver
his work that leaves no one indifferent. His many
collaboratons with renowned artists have allowed him
to place himself on the international scene. He has created
a surprise for collectors whose interest growing
for his art augurs a very exciting future.
HEURK 2018
infos@heurkone.com
A propos
Né en Tanzanie en 1969, Heurk One a débuté
sa carrière d'artiste par la photographie pour
très rapidement se diriger sur la technique du pochoir.
Reconnaissable à sa longue chevelure, mais de
nature très discrète, Heurk parcourt le Monde et s'inspire
des scènes du quotidien pour nourrir son inspiration et
nous délivrer des oeuvres qui ne laisse personne indifférent.
Ses multiples collaborations avec des artistes de renom
lui ont permis de se placer sur la scène international et
de créer la surprise auprès des collectionneur
dont l'intêret grandissant pour son travail,
présage un future des plus excitant.
HEURK 2018
infos@heurkone.com